Medium
PRESS RELEASE 27-06-2022
Download: Danish plant protein producer reduces price and increases quality
Photos:
Plant products with fermented protein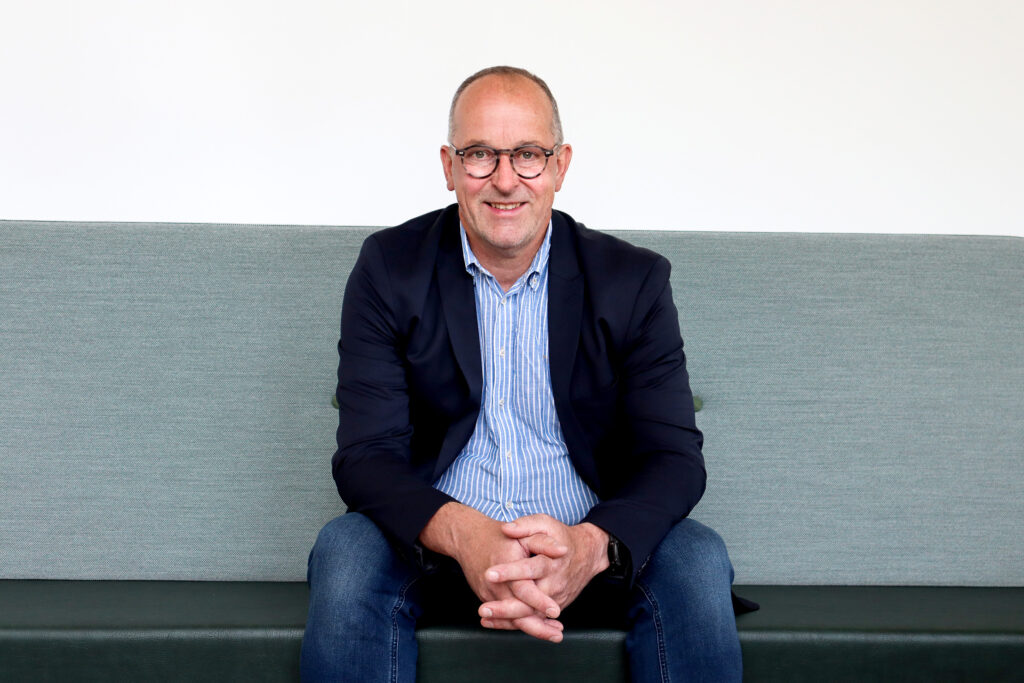 Jens Legarth founded FERM FOOD to make plant protein more affordable and healthier.
The market for plant protein is growing, but retail sales remain small compared to sales of conventional meat. According to a new Danish protein producer, one of the main reasons is that plant products are too expensive. The plant company FERM FOOD wants to increase quality and reduce price.     
Several reasons for the lack of interest in plant products
A high price is not the only reason why consumers avoid putting plant products in their shopping carts. But the price is key if we want more people to board the plant train, says FERM FOODs Head of Development, Søren Lange:
"One kilo of minced plant meat costs the same or more than regular meat. It doesn't make sense for the consumer to pay more for plant protein when we are no longer sending the proteins through an animal."
Besides price, Søren Lange explains that challenges with cooking, too many E-numbers and lack of structure slow down the development plant protein market.
No more "plant porridge"
Some plant proteins have problems with texture when cooked, boiled, cooled or frozen. This means that minced plant meat thickens the meat sauce into porridge: 
" If the consumers are to accept plant products, the consumers should be able to prepare them in the same way they prepare meat. We have already solved this problem", says Søren Lange.
To combat plant porridge and keep the plant products firm during cooking, the industry adds methylcellulose (also known as E 461). FERM FOOD has found a more natural solution to this challenge without using E-numbers, and according to Søren Lange, the company can use its solution to help other food producers to stop using E-numbers.
Next step for FERM FOOD is to demonstrate their solution to the price problem of plant products. Despite the technology being based on ancient technology, it's quite revolutionary within the production of plant protein for food.
Affordable Danish technology solves expensive problems
The technology is called fermentation and is typically known from beer or medicine production.
FERM FOODs technology sets itself apart by using microorganisms to ferment, that the process uses less water and drying is avoided completely. As a result, FERM FOODs plant protein cost less to produce.
The process saves CO2 compared to other forms of plant protein refinement, where the protein is both heat-treated and dried. The wet plant mass can be mixed into the food producers' process directly. And so, the food producer can avoid adding water to the process afterwards.
" We expect to reduce the production price by up to 20% and save 80% of the CO2 otherwise used for heat treatment and drying with FERM FOODs plant protein production method", explains the founder, Jens Legarth.
The technology is called solid-state lacto fermentation and is patented by FERM FOODs mother company, Fermentationexperts, which is also owned by Jens Legarth. It has taken several years to develop the technology and map influencing parameters:
" The properties of each plant protein depend on what we ferment, how we ferment it and how we mix the proteins with different properties. The process and source of plant protein are crucial to the amino acid profile, the production of break-down products or metabolites and the digestibility."
Fewer allergens cause less stomach-ache
FERM FOODs production process works as a pre-digestion of plants. During fermentation plant cells are broken down, and minerals become more accessible and easier for the body to utilize. This means that the body gets more nutrients from the plant than from eating the plants raw.
But fermentation has another significant advantage.
The process breaks down allergens otherwise causing allergic reactions:
" The plants have a natural defence, and some cause allergic reactions and physical discomfort. That is why legumes must be rinsed, soaked, and boiled to avoid allergens. During fermentation, allergens are eliminated and more people can consume plants without unpleasant reactions", says chemical engineer Rikke Matthiesen.   
Free from E-numbers
Despite being relatively new to the market, end products made from plant proteins have a bad reputation. One of the reasons is that they contain ultra-processed protein and E-numbers. The World Health Organization, WHO, points out that far from all plant proteins are healthy (1). WHO states that knowledge on how to make healthy plant proteins, without additives and preservatives, is insufficient.
On that note, FERM FOOD has found its niche, as the company can preserve its plant protein in a natural and biological process without heat treatment, and according to Rikke Matthiesen, the process is very smart:
" Several mechanisms take part in the preservation. We add microorganisms such as lactic acid bacteria. When the plants are eaten by the microorganisms, several antibacterial break-down products are formed. The breakdown products help combat pathogens. The process also produces lactic acid, helping to lower the pH of the plant mass. In combination, the plant protein is preserved naturally without the use of preservation additives."
And according to the chemist, the biological process results in a healthier plant protein with extended shelf-life.
Extends shelf-life on food
The advantages of natural preservation stretch beyond the fermented plant protein and into the end products. The company expects to extend the shelf-life and reduce food waste significantly.
An example is bakery products, which amount to 10.5 million tons a year in the EU of avoidable food waste or 21% of the total potential (3):
" Tests show that we can prolong the shelf-life of end products containing fermented plant protein – an example is our gluten-free rye bread with 20% fermented faba beans, which has a shelf life of at least three weeks. We have initiated third-party tests to document how long, end products added fermented proteins stay fresh. The answers are ready after summer", Rikke Matthiesen continues.
Better taste and more structure in plants
Another challenge with concentrated protein is the loss of texture.
When peas are processed to a flower-like protein, the natural bite and texture is removed.
To regain texture, the producer will have to add is afterwards:
According to FERM FOODs CEO, it's an unnecessary process:" We should process as little as possible to keep the original bite instead of adding texture afterwards. It requires far too much CO2 and increases the footprint of the end products."
New protein source
The company use protein-rich crops like faba beans, chickpeas, and lentils but also byproducts from the oil production industry like rapeseed meals and cake for its protein production:
 " Our climate is ideal for rapeseed production. Rapeseeds are primarily used for oil production, but the remaining byproduct, the cake or meal, is used for feed and now for food production as well. Thanks to the fermentation, rapeseed is now edible for humans, because the process reduces the very bitter taste", says Rikke Matthiesen when asked about the protein-rich byproduct, which the EU produces more than 10 million tons of (2).   
FERM FOOD doesn't yet have an exhausting list of plant proteins, on which the technology can be applied, but expect that fermentation works well on most plant proteins. As a result, the technology makes it possible to exploit circularity in byproducts for food.
Background: About FERM FOOD
FERM FOOD is a Danish producer of plant protein ingredients for foods based on local and protein-rich crops. The company utilizes fermentation technology and microorganisms to create healthy and naturally preserved plant proteins that are financially sustainable for the entire value chain: From farmer to fork.   
FERM FOOD was established in 2019 by Jens Legarth, who got the idea of applying his patented technology to make healthy plant protein for food. The unique fermentation technology had already been successfully making plant protein for animals. And therefore, the director knew that the production process would be able to compete with even the most efficient plant protein factories.
Read more about FERM FOOD on ferm-food.com
Contact information:
CEO, Jens Legarth, [email protected] , +45 23 34 93 34
Marketing Manager, Maria Almind, [email protected], +45 31 20 23 33
Source (1): Plant-based diets and their impact on health, sustainability, and the environment: a review of the evidence: WHO European Office for the Prevention and Control of Noncommunicable Diseases. Copenhagen: WHO Regional Office for Europe; 2021. Licence: CC BY-NC-SA 3.0 IGO.
Source (2): https://circabc.europa.eu/sd/a/215a681a-5f50-4a4b-a953-e8fc6336819c/oilseeds-marketsituation.pdf. 17 million tons of rapeseed whereof 60% becomes a byproduct according to Bjarne Simonsen from the oilseed producer Emmelev in Denmark
Source (3) European Commission, Directorate-General for Health and Food Safety, Market study on date marking and other information provided on food labels and food waste prevention: final report, Publications Office, 2018, https://data.europa.eu/doi/10.2875/808514